At the beginning of 2021 Christian Eder and Johannes Baumkirchner were guests for the Flyin\' Unis at the Puls4 show \"Show your Talent\"! The performance was a complete success and the feedback was outstanding, we would like to thank everyone who supported us. We even got new show equipment specially made for the show. We competed against the Exccentric DUO, two professional slackliners from Austria, they unfortunately snatched the victory away from us, but since we have correctly assessed, we were also allowed to take home 1900€. 
The whole performance can be seen on the Puls4 homepage: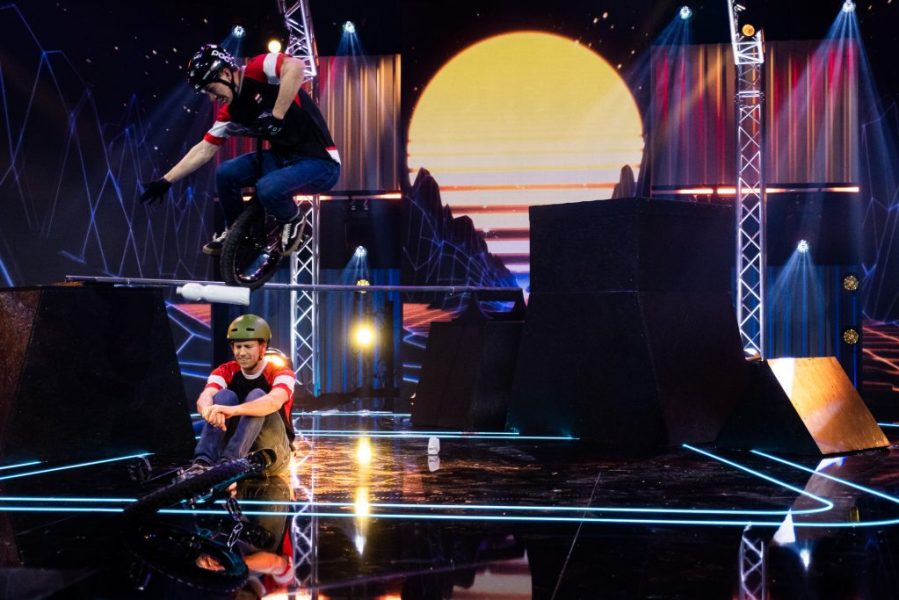 Description of the show from Puls4
Spectacular, bizarre, crazy or simply funny show acts: In the new PULS 4 show, people can demonstrate their talents in front of a broad audience. Comparable talents compete against each other in different rounds. No jury or panels, but the viewers themselves judge the performances. Those who judge themselves and the audience correctly will be rewarded.  
Sparkling performances, direct viewer feedback, surprising self-assessments and entertaining outside observations make this show an unmistakable main evening\'s fun. Whether singer, dancer, acrobat, voice impersonator, comedian, animal whisperer, bodybuilder…