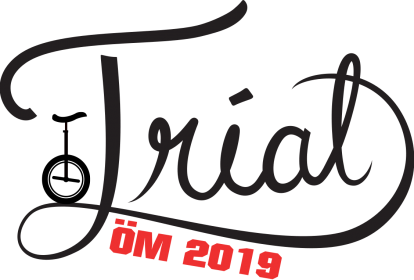 6. to 8. September 2019
The 4th open Austrian championships in trials take place from September 6. to September 8. 2019 in Marchtrenk (Upper-Austria).
The Flyin' Unis are inviting all unicyclists from all over the world to attend this event and feel the unique unicycle spirit.
Besides the Austrian ranking there will be an international ranking too.
Additionally, to our 200 square meters big Trialpark, we will organize hundreds of pallets, tires,
cable drums and some special highlights for you.
There will be competitions in the following disciplines:
Trial
Speed Trial
High und Longjump
Flat
Lodging:    
In your tent/caravan next to the trials park. Showers, toilets and electricity is available.
Hotels must be organised on your own.
Age Groups:        
Under 16 female, Under 16 male, Elite female, Elite male
Location:    
Freizeitgelände Marchtrenk, Badgasse 4 in 4614 Marchtrenk
Costs:
The Early Bird Price is available if you Register and Pay until 20.7.2019!
If you register after 20.7.2019 we can not guarantee a riders Goodie anymore, however the price stays the same.
(Price in Euro €)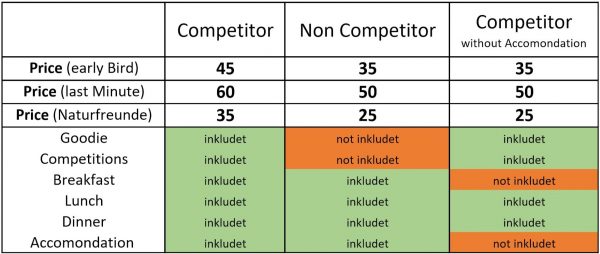 Planned Schedule:
Friday 6.9.19
Ab 16:00        Check In and Registration
18:00              Flat Competition
Saturday 7.9.2018
Ab 7:00               Check In and Registration
7:00 – 8:30         Breakfast
9:30 – 11:00       Highjump and Longjump Competition
11:00 – 13:00     Lunch break
13:00                   Lines explanation
14:00                   Start Trial Comp
17:00-19:00        Dinner
20:00                   4-Cross Fun Competition
Sunday 10.9.2017
7:00 – 8:30          Breakfast
9:30 – 11:00        Speed Trial
12:00                    Award ceremony